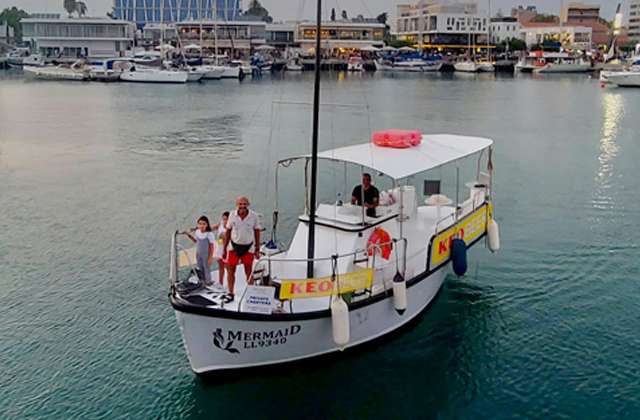 Mermaid
Mermaid boat can hold up to 10 people on board. It is perfect for fishing and barbecue!
SIZE
CAPACITY
FULL DAY (6 HOURS)
HALF DAY (4 HOURS)
SUNSET (3 HOURS)
SHORT CR (2 HOURS)
32 ft
10 PAX
€ 650
€ 450
€ 350
€ 250
Contact us!
We are here to help you organize your private or scheduled cruise and make sure that you will enjoy your trip.
Contact us by just giving us some information and let us take over all the hard work from paper work till the final touch. We will come back to you as soon as possible!
Overview
Specification
Equipment
Accommodation
Location:
Old Port Limassol