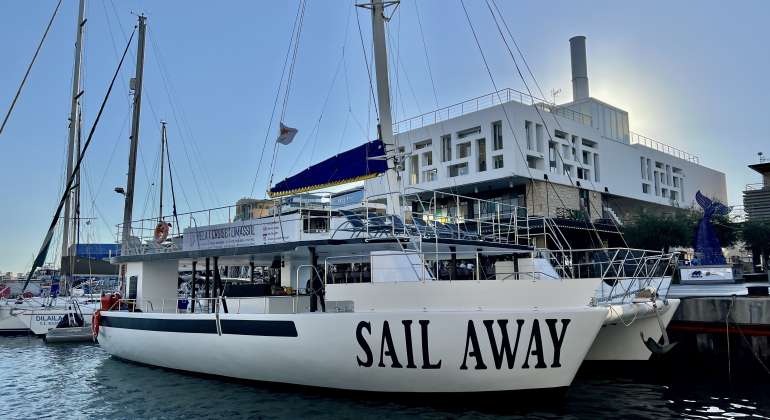 Catamaran Sail Away
The safe, luxury Catamaran SAIL AWAY can carry maximum 80 passengers and features plenty of seating space, spacious decks for sunbathing and dancing, two marine toilets, surrounded music and shaded fully stocked bar.
A special swimming ladder makes it easy for passengers to step into the water for swimming, snorkeling and canoeing. Our experienced and friendly crew is always on hand to make the trip a wonderful experience.
SIZE
CAPACITY
FULL DAY (6 HOURS)
HALF DAY (5 HOURS)
HALF DAY (4 HOURS)
SUNSET (3 HOURS)
55 ft
80 PAX
€ 1500
€ 1350
€ 1200
€ 1000
Contact us!
We are here to help you organize your private or scheduled cruise and make sure that you will enjoy your trip.
Contact us by just giving us some information and let us take over all the hard work from paper work till the final touch. We will come back to you as soon as possible!
Overview
Specification
Equipment
Accommodation
Location:
Old Port Limassol