Yacht Weddings
 You are about to start planning the most wonderful and romantic day of your life and our island of love and romance is certainly a popular place to get married. It is not surprising that so many couples choose Cyprus every year to SEAL their love by getting married here. The beautiful venues, the fantastic scenery and the wonderful opportunities available to achieve your perfect wedding are all here.
The big day is so special and Cyprus can make it all. So imagine a day of excitement, a backdrop of blue sky and azure sea, a slight breeze from the Mediterranean, smiles of friends and family to make your special day unique and unforgettable.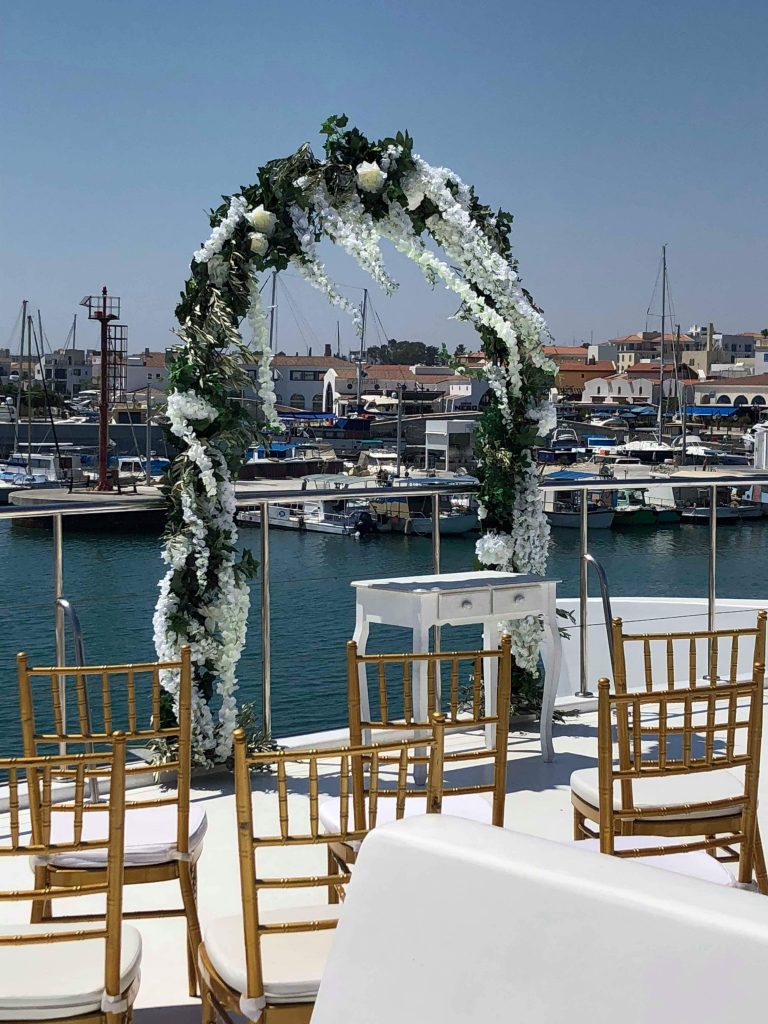 Stag and Hen Parties
Welcome guys and girls to the ones who will help you celebrate your last moments of freedom in style! Organize your Hen or Stag party or even the now fashionable Hen & Stag joined party on our SAIL AWAY CATAMARAN.
Remember, it is a special party to remember before your wedding so why not do something different by Private Boat Chartering or even by joining one of our Cyprus Boat Parties where you share with other guests the boat, your joy and fun. We are the experts and we can assure you of our best services.
Special Offer for GIRLS price starts from €35.00 p.p. HEN goes FREE
Special Offer for BOYS price starts from €40.00 p.p. STAG goes FREE
SPECIAL OFFER ON EARLY BOOKINGS
FREE VOUCHER FOR COUPLE TO CRUISE WITH US ON ANY OF OUR DAILY CRUISES
Anniversaries
Your Wedding Anniversary is a special day to remember and its celebration will help your marriage towards a successful long lasting journey of life. Couples who can afford to spoil themselves on their wedding anniversary will have the opportunity to feel like kids once again and share with family and friends this special day something you may not have enjoyed since your wedding party. And that's a gift you owe to each other. We are the experts of organizing special days of your life!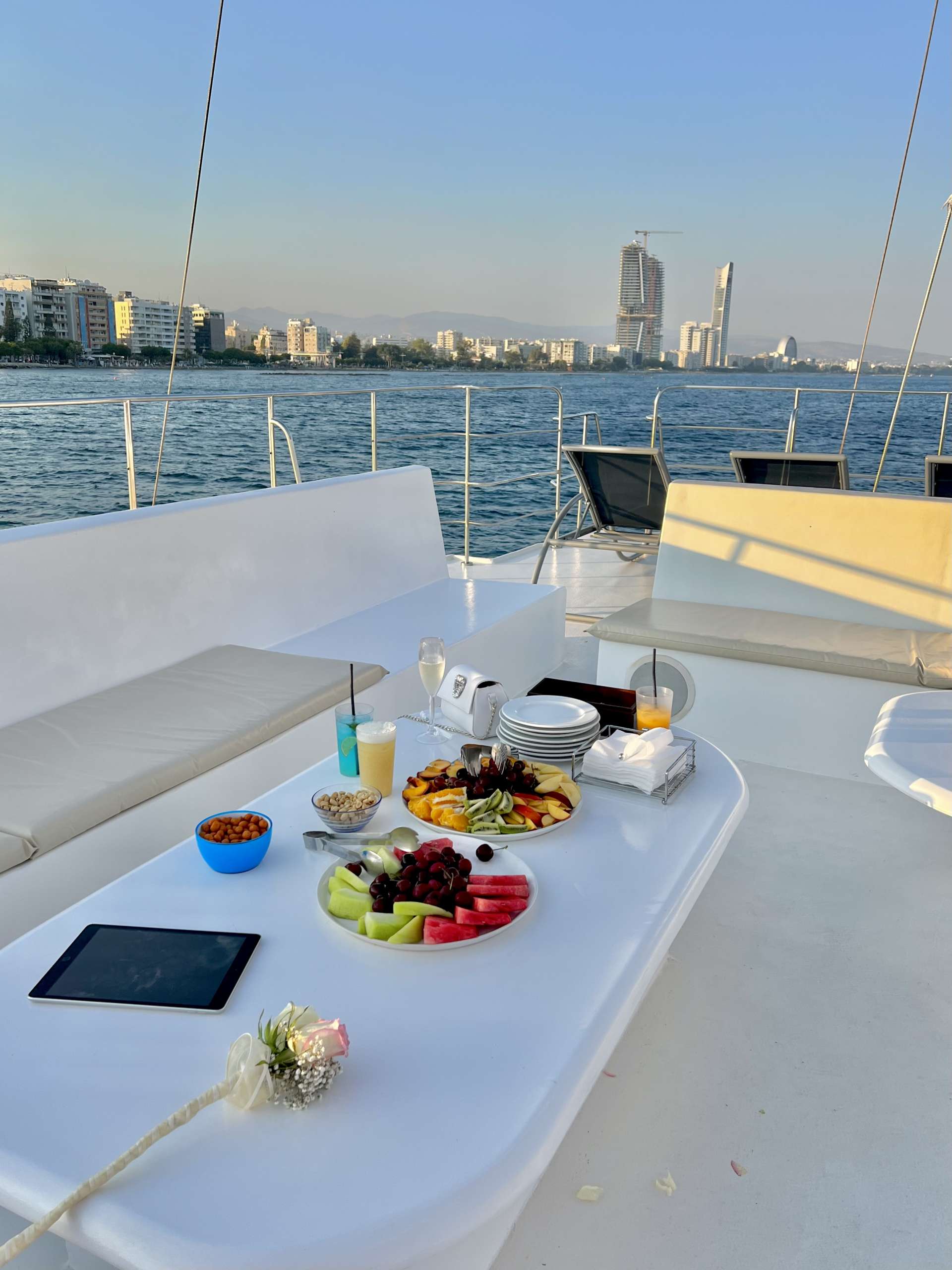 Discover Our Yacht Charter
Contact us!
We are here to help you organize your wedding and make sure that you enjoy the most important day of your life with no stress.
Contact us by just giving us some information and let us take over all the hard work from paper work till the final touch. A full quotation will be returned to you.